Most Popular Conference Topics & Masterclasses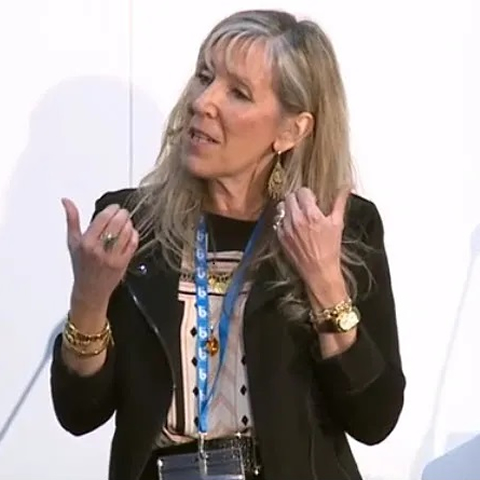 Leadership: An Inside Job
Leading in this VUCA world takes knowledge, skill and emotional intelligence. Leadership starts from within. Whatever is happening inside of you, shows on the outside as well. This potentially impacts (either positively or negatively) employee engagement, motivation, performance, and ability to embrace change. This workshop will raise your Emotional Intelligence and add $$$ to your income and bottom line.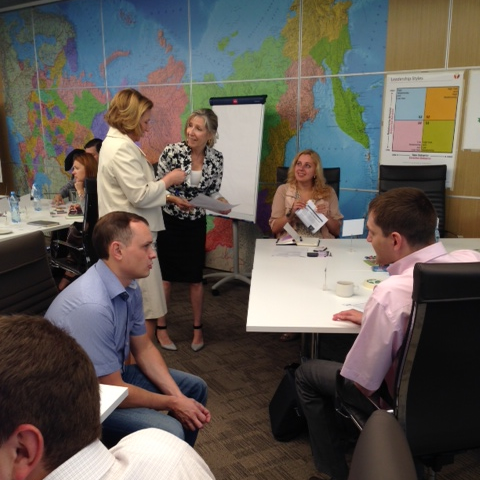 The Silent Condition Killing Organizations
Is your organization 'Customer-Centric' or 'Manager-Centric'? The silent condition that is killing organizations is not lack of customers, or problems with products or services, it is the undetected condition of being manager-centric instead of customer-centric. And it happens without anyone realizing it. This experiential session is designed for leaders at all levels to begin to understand how a manager-centric culture forms and how you, as leaders, can shift to a customer-centric culture and become more profitable as an organization.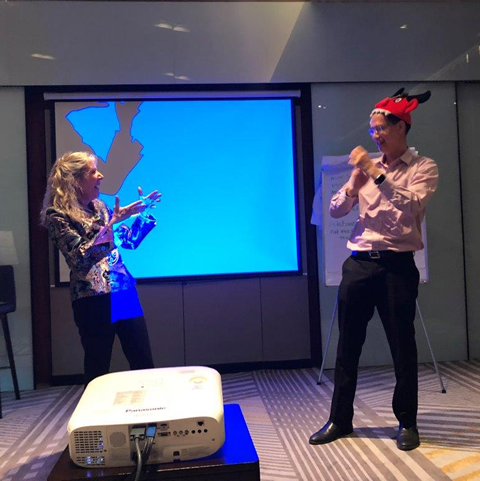 The Art of Leading Through Change
It's not about the change. It's about the people the change affects. Typical change management is about three things: what needs to change, how it needs to change, and the people involved in the change - only one of those is difficult. And only one of those has the power to stop change in its tracks. This session focuses on the process of change, as well as managing ourselves and others through change in a productive way. Even good people have bad feelings when it comes to change. It's all about how we support them through it.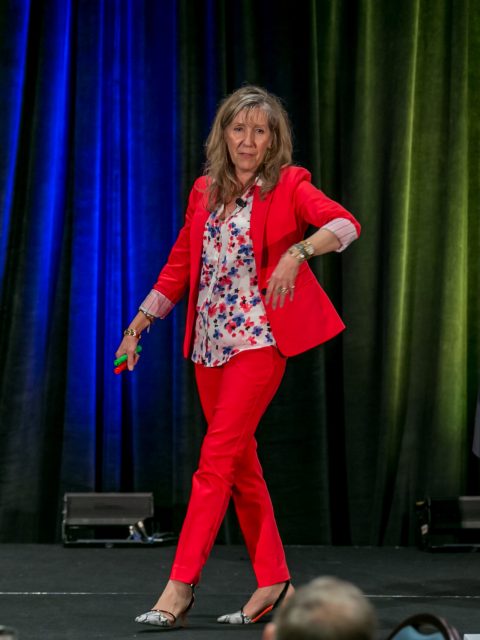 Personal Algorithms: Re-writing Your Code For Success
We all have our own personal algorithms, a code that runs in our subconscious directing our thoughts, actions, decisions – everything we think and do. And it's often this code (that we are completely unaware of) that stands in the way of our happiness and success. As a result of these codes, we have our own views and beliefs about ourselves, and our perceived potential. We project those beliefs out onto the world and live into them as if they are true. The problem is, that our beliefs may not be accurate, they may be outdated, or just plain wrong.
During this session you will:
Uncover how you sabotage your own success, peace and happiness

Identify your personal algorithms and how they guide your choices in life

Learn techniques to re-write your unconscious codes so you can change how you view yourself, how you view the world, and what your potential is in this world.

Identify and break the thought and behaviour habits that keep you stuck – learn to make different choices

Learn to change your perceptions and live a happy, peaceful, successful life on your own terms

Learn to create positive self-fulfilling prophecies instead of negative ones!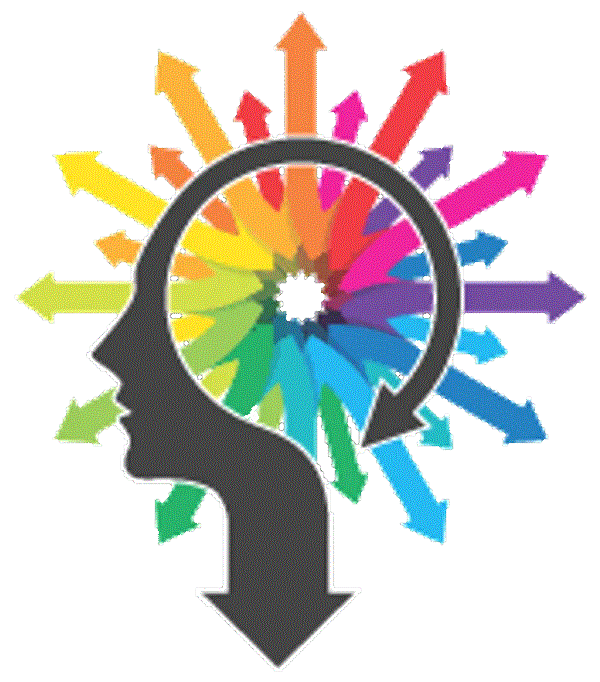 Total Intelligence: Developing Emotional Intelligence in the Workplace
Your cognitive abilities are no longer enough to ensure your success in today's world.
Your intelligence or thinking ability, your technical skills have meant that you have been successful at your job up to now. But how do you stay relevant for the future? As 'Artificial Intelligence' becomes more predominant, what skills do we need to develop to stay ahead and ensure we continue to be marketable in the future?
The skills of the future, of your future, are the ones required for people management, influence, and motivation. In this session you will learn:
Why traditional forms of intelligence (language, spatial skills, math, etc.) are not enough for success in today's corporate world
The "New" Brain: the science behind the functioning of the brain and how to tap into a new level of intelligence
The Power of the Limbic System: what's really in control? Why do we place emphasis on the wrong part of our brain
Uncover the necessary skills for success in today's environment
How to use the skills of 'Emotional Intelligence' to influence, persuade and get ahead!
"There is a reason that we continue to build our relationship and give Sue more projects – she is THAT good. We can trust that she will deliver nothing less than a quality product – from design, development, and through to creative and engaging presentations. And, she has a natural way of developing relationships with her clients and participants."
Kristen Baron, Senior Manager, L&D, Johnson & Johnson
"That was the BEST TRAINING I HAVE EVER HAD IN MY LIFE!!!!
I want to tell you that with the knowledge you shared with me I won a big project and also I delighted all other clients. I am looking for the day when I will have the chance to meet you and learn from you again."
Viviana Gergen, Medical Director, Clinical Operations, Parexel
"Susan Armstrong has a tremendous gift in the development of people… She also has a way of interacting with people that is remarkable. She is all at once alluring, focused, funny, kind, and commanding. In a word – riveting. When she takes the 'stage', everyone pays attention. Not only that, but they actually learn something too! Sue is the best at what she does. Hands down. "
Britta Gibbon, Manager, McKesson
WE'D LOVE TO HEAR FROM YOU